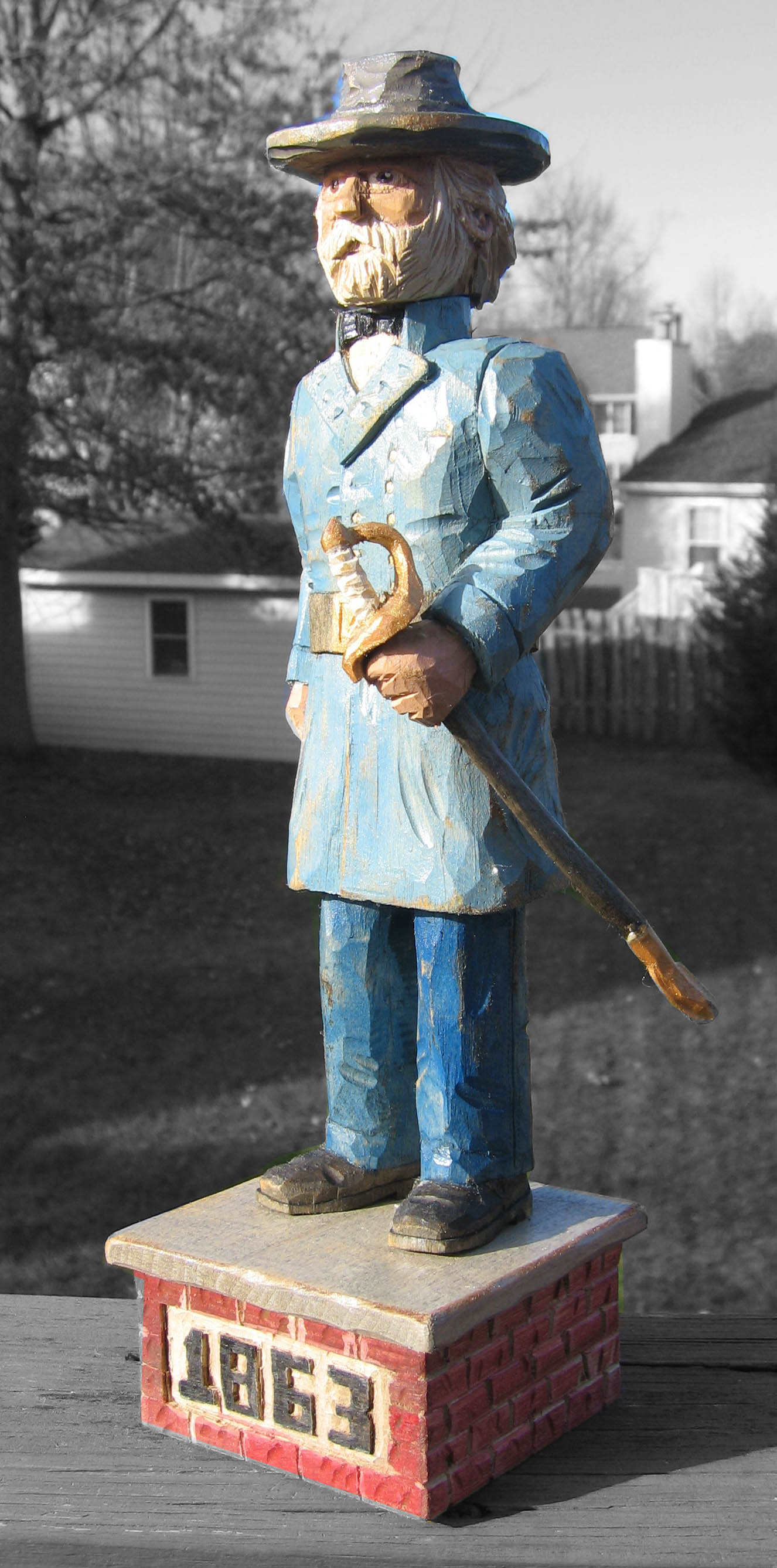 "Robert E. Lee"
I made Robert E. Lee for my mother-in-law who lives in Prattville, AL. He stands 11" tall and is carved in basswood.
(Dec 2009)
"ARMY STRONG"
I made this carving for the Commanding General of TACOM in Warren, Michigan where I was once stationed. He is a great leader who I deeply respect.
(Jun 2009)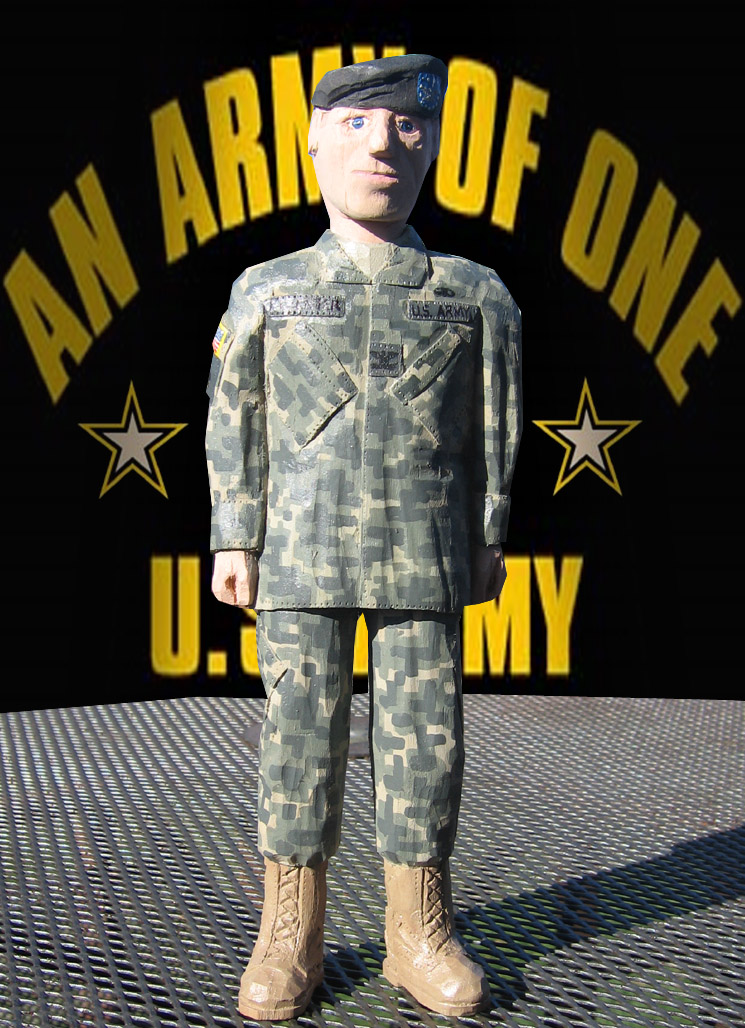 "Army of One"
This is a Carving I made for a friend who is in the Army. This Carving is 11" tall and depicts a soldier in the Army's digital battle dress uniform. He resides in New Jersey.
(2005)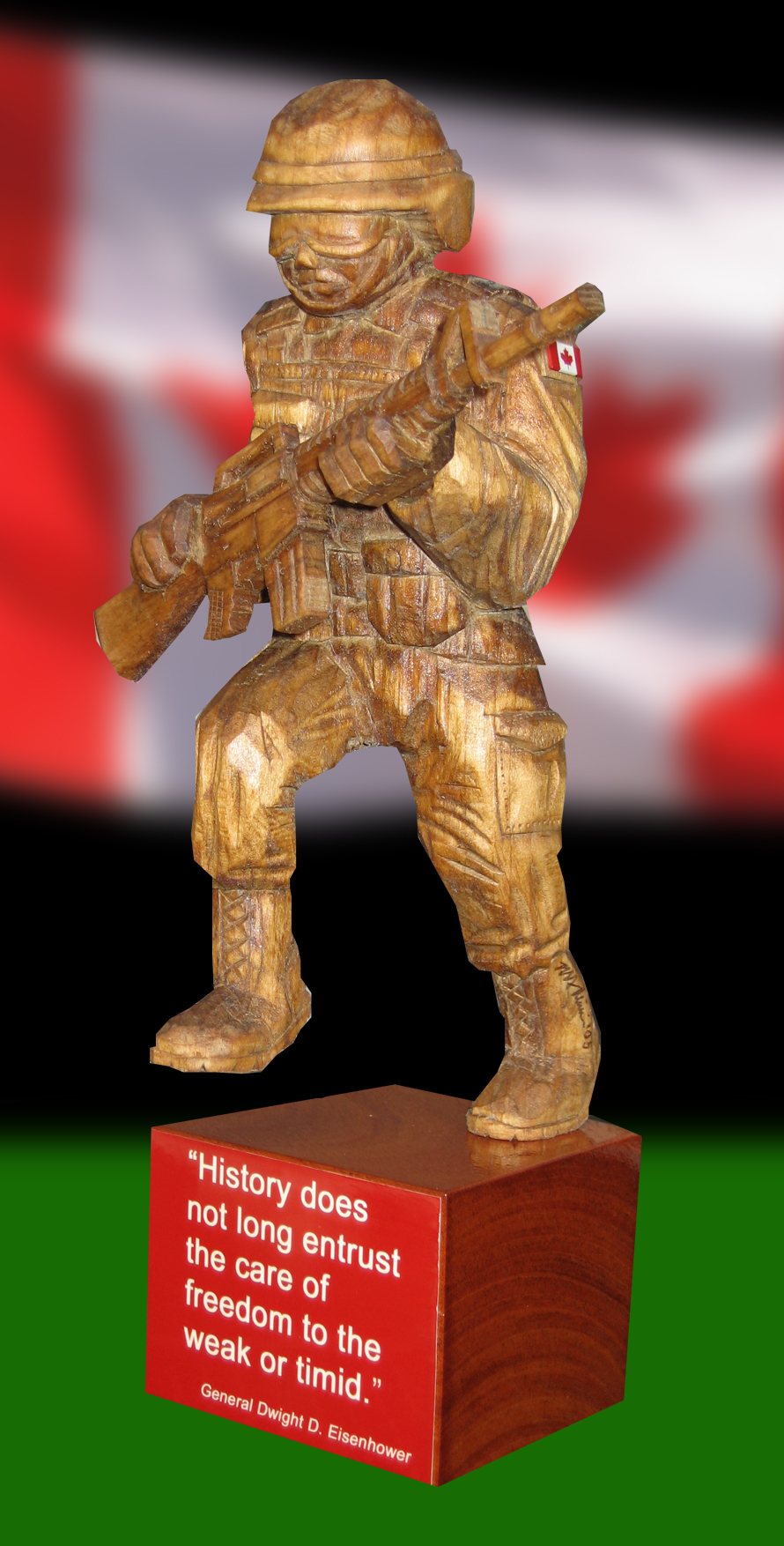 "Canadian Soldier"
I made this for a very good friend of mine who I served with at the Industrial College of the Armed Forces. He stands 9" tall and is stained a light oak.
(2004)